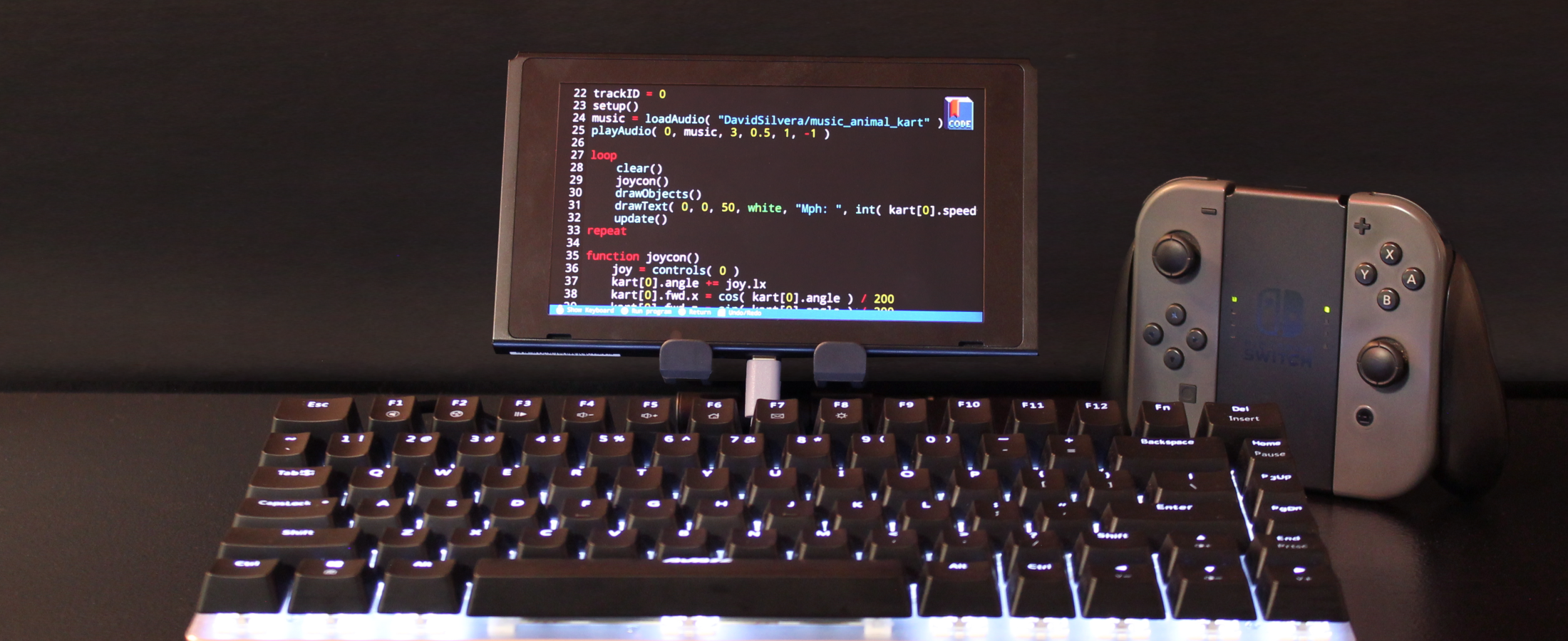 Welcome to Fuze Arena
Join a growing community of coders, share your creations, get feedback and advice from the best of the best and move forward on your personal journey toward programming mastery.
Join now!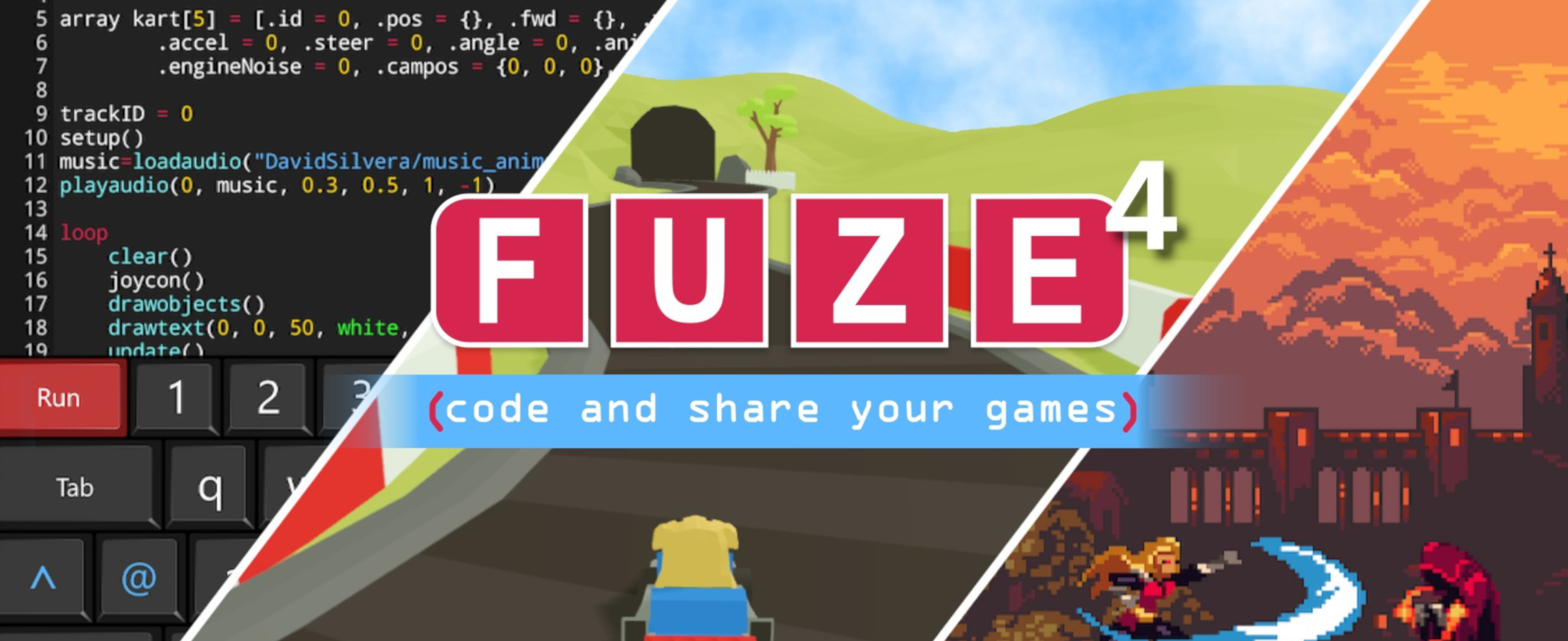 We Love Programming!
At Fuze Arena, we aren't just about playing games, we are creators, teachers, students, parents and children. As a FUZE 4 Nintendo Switch owner you have a whole community to be part of, share ideas and learn together!
Take a look!
Learn, Code, Share, Play!
The ability to code is widely considered to be one of the most important life skills across the curriculum. The simple act of learning to code will help to improve your digital skills and offer an insight into how electronic devices actually work rather than just knowing how to use them.
Get Started
Who we are
The Fuze Team are dedicated to supporting your journey in creating games and learning to code!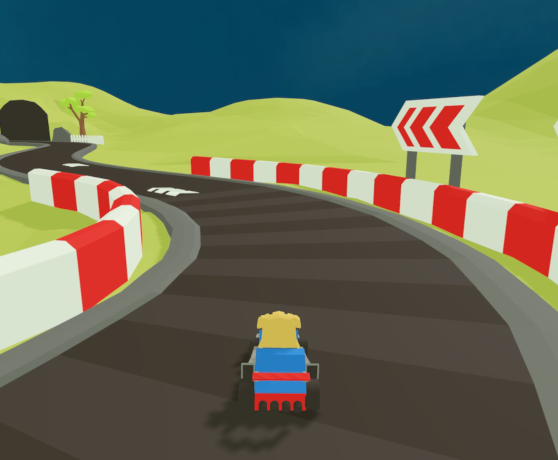 Learn to code

From beginner to expert there is something for everyone. FUZE4 Nintendo Switch has everything you need to get going from day one. Code at home or on the go!

Create your masterpiece

All you need is an idea and you can get started in minutes. Follow the tutorials and learn how to make sprites move, load 3D models, make animations and much much more!

Share and Enjoy!

Once you are happy with your creation (or even want to show off your work in progress) you can share your program with your friends and get feedback from the FUZE community. Got a coding problem? Come ask the experts!
A thriving community is waiting for you inside!
Whether you need help getting started, interested in seeing what others are creating or just want to help out. There is something inside for everyone
Start here!
What types of game can we create?
Anything is possible with FUZE4 Nintendo Switch. Take a look at some of the possibilies
Shoot em up!
Create a horizontal or side scrolling shooter with the included assets. You could be exploding aliens in next to no time!
Racing
An old school style overhead car racer, or maybe a 3D car chase! The possibliites are endless!
Puzzle
Ever wanted to create your own touch screen matching puzzle game? Puzzle games are one of the most popular types of game right now!
Platform
A side scrolling 2D platform game or maybe a 3D world with puzzles to solve and waves of enemies to defeat!
Beat em up
Choose your fighter and get fighting! Start quickly with our premade assets!
Arcade
Recreate an arcade classic from the 80s or set your sights on creating the next big hit!
Watch our tech demo straight from the FUZEARENA YouTube channel! Look out for tutorials, live coding streams and special events! Your creation could feature on our channel in the future!
Recent Projects!
Take a look at what the team have been building. Your project could be featured here for the whole world to see!
All

/

Racing

/

Sports

/

Shooter

/

Puzzle / Board Game

/

Misc
What The Industry Says
FUZE4 Nintendo Switch is a ground-breaking achievement – we can't wait to see what people will make with it. Making games is a fun way to learn important digital skills, that employers now in the future desperately seek. This is how coding should be introduced and we hope this will have a significant impact.

Philip and Andrew Oliver

AKA The Oliver Twins. Creators of Dizzy & the Guinness World Record holder for being "The Most Prolific 8 Bit Game Developers".

FUZE4 Nintendo Switch is a great way to introduce young people to the world of coding - it's going to be really cool to see what comes out of it.

Nolan Bushnell

Founder of Atari, CEO in Stealth Mode

FUZE4 Nintendo Switch represents a fantastic opportunity to help address the digital skills gap. Teaching coding from a gaming perspective is sure to enthuse, inspire and motivate young people and provide them with a valuable life skill, imperative to the future digital landscape.

Ian Livingstone CBE

Founder Games Workshop, Director Sumo Group plc.